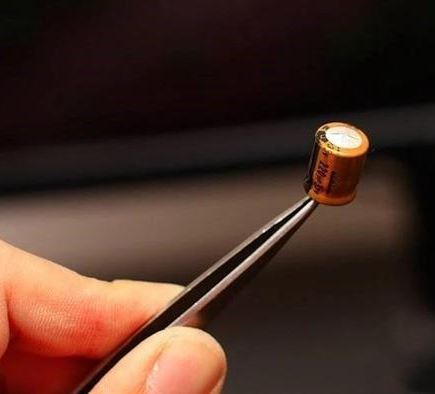 South Korea's corporate regulator said Sunday it had fined nine Japanese companies a total of 36 billion won (219 million yuan) for allegedly colluding to maintain or raise the prices of capacitors used in smartphones and many other electronic devices, according to south Korean media.According to the fair trade commission, Tokin corp. and eight other Japanese companies conspired between July 2000 and January 2014 to price capacitors sold in South Korea and other countries.The commission said the companies agreed to avoid excessive price cuts and to share information in response to requests for lower prices.
During that period, the monopolistic practices affected the price of 737 billion won, or about $1.6 billion, worth of capacitors sold to samsung electronics co., LG electronics Co. and other local electronics companies, regulators said.Japanese manufacturers account for 40 to 70 per cent of the local Korean market for capacitors, according to the FTC.Antitrust regulators also said they had been working with authorities in Japan, the European Union, Taiwan and Singapore since June 2014.
In fact, this is not the first time that passive component manufacturers have been subject to antitrust penalties.In march, bloomberg reported that heshintang and seven other Japanese capacitors makers had been fined 253.9 million euros by the European Union for 14 years of monopolistic pricing.The eu pointed out that between 1998 and 2012, these companies jointly monopolised the capacitor market.Among them, Japan's cameo was the most heavily fined, 98 million euros, followed by nikon's 73 million euros.
Passive electronic components in the last two years because of the imbalance between supply and demand, such as MLCC capacitor, due to the leading enterprises in murata manufacturing adjust capacity rises in price considerably in MLCC capacitor, Japan, Taiwan and other places such as South Korea's electronics companies also are being on the rise, according to the current case end of this year and next year's capacity is very tight, at that time the price is impossible to drop.It's not clear if there were any human factors behind this round of price increases in electronic components, but the previous round of price increases in electronic components has been investigated.In addition, the south Korean fine is not the first anti-trust fine Tokin company faces. As early as 2015, they were fined $13.2 million by the U.S. department of justice for fixing the price of capacitors. The south Korean anti-trust fine is only the follow-up of the American fine.