Lithium Ion Capacitor Cylinder 18Ah CKAA60140L
CKAA60140L   Lithium ion battery pack & fast charge solution
Introduction
This specification describes the properties, testing methods and notice of the 60140 Flash Charge Lithium ion capacitors developed by Jinpei Electronics Co., Ltd.
2.     General Features
2.1       Features and Advantages
Fast charge and discharge
Long cycle life
Good low temperature performance
High energy density
2.2  Typical Applications
 Using at Energy storage, Start and stop system,
smart grid, harbor machinery UPS and other power system.
3.     Product Appearance & Dimensions
3.1       Structure & Appearance
4. Product Technical Index
4.1Main Parameters
 

Series

 

Merits

 

Values

1
Capacitance
18Ah±5%
2
Volt-HI
4.2V
3
Volt-LO
2.5V
4
DC internal resistan(10ms)
≤0.5mΩ
5
Standard charging current
54A(3C)
6
Quick charging current
180A(10C)
7
Rated discharge current
54A(3C)
8
Max continuous discharge current
540A(30C)
9
Max continuous discharge time
90S
10
Max Temperature increasing
50±5℃
 

11

 

Safety

GB/T 31485-2015《 Electricvehicle Safety  requirements  and  test

methods  for  power

accumulators》

12
Charge&discharge temperaturerange
-40~85℃
13
Storage temperature range
-20~45℃
14
Fast charging cycle life (@25±2℃,

Forced cooling)

≥8,000 times(5C)
15
Slow charging cycle life
≥20,000 times (1C)
16
Weight
≤850g
17
Demension(D× H)
Φ60mm×140mm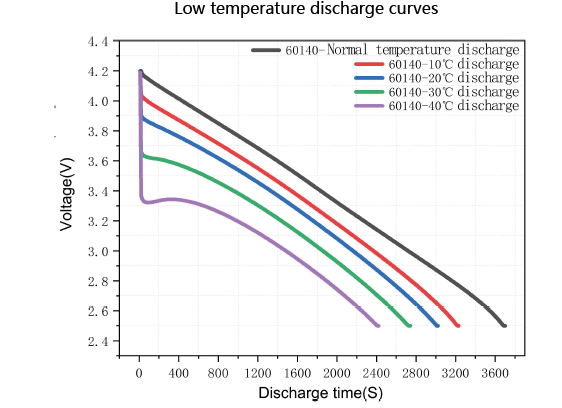 .
INTRODUCTION
◆CAPACITANCERANGE:
1100mAh/2300F, 1500mAh/3100F,1900mAh/4000F, 2500mAh/5200F
◆RATEDVOLTAGE: 3.6V
◆Volt-HI:4.2V
◆Volt-LO:2.5V